Every marketing person will tell you it is all about engagement, while every sales manager will say it is about sales. In reality it is a combination of both of these things. Staying connected with customers throughout the purchase life-cycle to create an ongoing and lasting relationship. Existing customers provide a much easier path for sales growth, but consumers are now much more likely to change brands or products if they feel their preferences and values are not being met. Making it easy and delivering solutions for pain points is one of the best ways to initiate fast transactions that deliver value and create ongoing sales and customer loyalty. 
engagement & loyalty – repeat purchases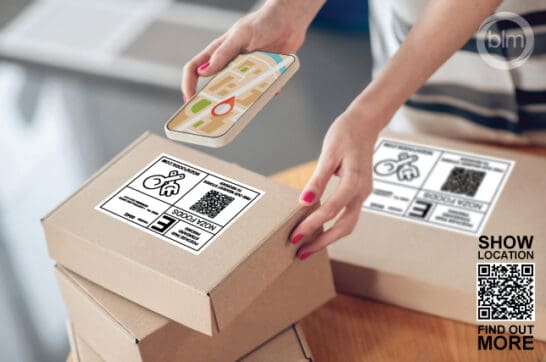 One of the easiest ways to do this is to use a QR code to FIND OUR NEAREST STORE TO RE-ORDER. You can do this as an actual store location or a combination of online ordering with a map to give a sense of 'realness' to the company and where they are buying from. Create this QR code interaction on your dispatch labels. Customer retention or loyalty programs have traditionally been difficult to set up and administer and required enormous resources to promote and maintain. 
QR codes offer an informal way of achieving this for smaller businesses with easy re-ordering, coupons, offers and belonging to the 'tribe' AND you can do it by simply adding the QR code for your product to a dispatch label. Most importantly, the best QR codes provide timely and easy options to reorder. For multi-language communities, QR codes can also provide an easy option as a translator for targeted information in the language required. 
connect and remind – product authentication & specific information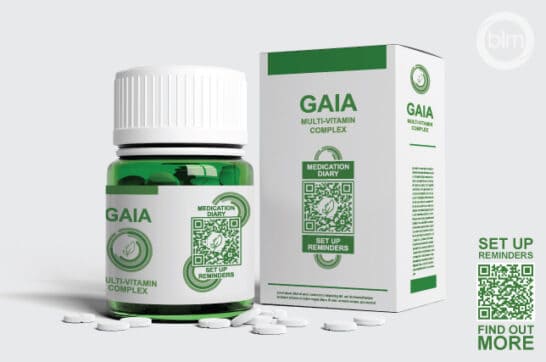 Smart technology is gaining popular use in many applications (but particularly in the healthcare industry as a means of providing detailed information about their products and also creating functions like usage diaries (or reminders) and easy reorder options to ensure that their customers don't run out or miss a dose. They are helpful because they are able to provide highly specific information or exclusive content that would not otherwise fit on the label or packaging. 
Consumers are also increasingly interested in learning about the products they consume, where they come from and their qualities. It is all about transparency of products, places, people and company information. From a practical perspective, they also provide easily accessible information on production methods, videos on how to install or use products, create alerts for expiry dates and assist in instilling trust by informing consumers on the product origin, manufacturing process, ingredients and logistics, giving them a more informed view of the product's quality and overall journey. The best examples work because they are all about providing the right information at the right time and also are able to keep consumers up-to-date with the latest information relevant to them and their purchase!
sustainability – RECYCLE ME HERE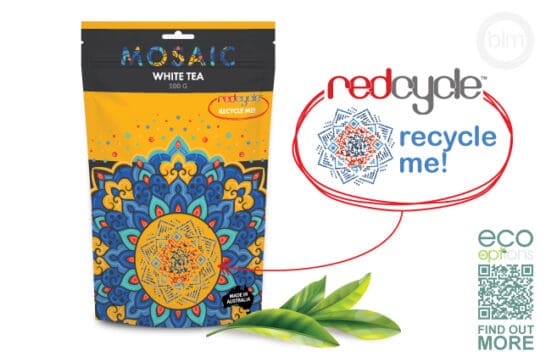 QR codes can be helpful to provide consumers with important information on the sustainability of the products they are purchasing. This includes not only information on the sustainability credentials of the products and their packaging but can also extend to the way in which they are transported and stored. For items where the logistics can impact the product life cycle or performance, this can provide an enormous benefit to the consumer and the planet.

QR codes on food products are being used to effectively combat wastage in a number of ways. It can tell the customer the ideal conditions for transport (temperature zones that the product must stay within).  Helpful videos can be provided on ways to use the product as well as providing details on expiry dates and setting-up reminders so they know how to use the product and when it needs to be used by. Another highly popular use of QR codes is to explain how consumers can dispose of the product packaging, which is particularly helpful if it is able to be reused or recycled. Directing them to the closest location or advising which options are available allows the consumer to make informed decisions with ease.
product registration and use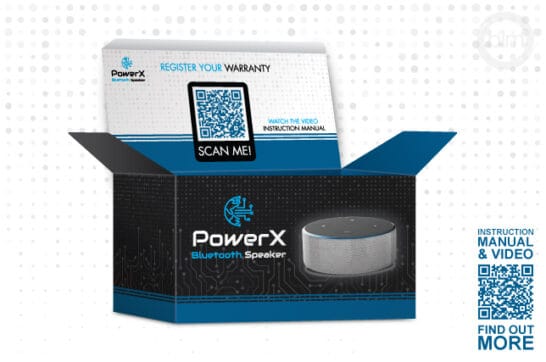 Ever get tired of finding that warranty document and receipt? Registration of products using QR codes can be helpful for both the consumer and the brand. Providing product updates, reminders for service items and directing consumers to their closest store or service provider saves time and keeps the customer connected. The addition of installation videos and step-by-step instructions on product usage (from both a new user and advanced user perspective) can keep customers engaged with your products and allows you to promote new and complementary products. 
Smart companies are also using encrypted custom QR codes for product authentication and a way to combat counterfeit products. By tracking the registration of specific products with either generic or more advanced security options, companies and consumers gain the benefit of validating the authenticity of their purchase while being provided practical advantages. 
EASY or FUN or BOTH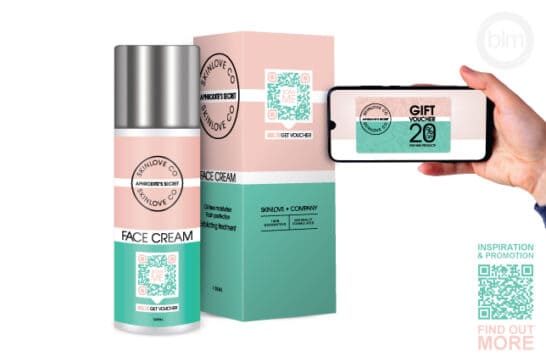 With the addition of colour and design options for QR codes, brands are embracing their usage and functionality into many parts of packaging and design.
You might want to consider providing discounts and coupon codes, others offer FREE samples, trials or bonus products, but remember that these offers will only boost customer retention and increase loyalty to your company if there is actual or perceived value.
The biggest killer of QR code engagement is when it makes the consumer work for their reward. If it is hard to do or find something then they simply click off. Despite all your hard work, the best engagement rates sit somewhere between 5 – 25% with an active engagement time of under 30 seconds (some argue it is closer to 15 seconds). So if you need or want that attention for longer it is going to have to deliver ease of use or something with entertainment or educational value. You can do both. Imagine someone buys something from you and then after check-out they get a video reminding them why it was such a good decision and then just prior to or when it is delivered they get a welcome message with helpful tips on how to get the best out of their product.
Find out What is SMART PACKAGING and why is it so popular? – COMING SOON!